"Make on better decision from the information you get from this CRM software system, make a few more sales and you've literally paid for your investment."
Scott Dietz - Owner, 3 Blind Mice Window Coverings
1000's of home improvement companies everywhere take advantage of our CRM software, purpose-built for remodelers and replacement contractors, to help them manage leads, sales, projects and reports. Earn more and be more efficient and effective - improveit 360 will help you grow your business!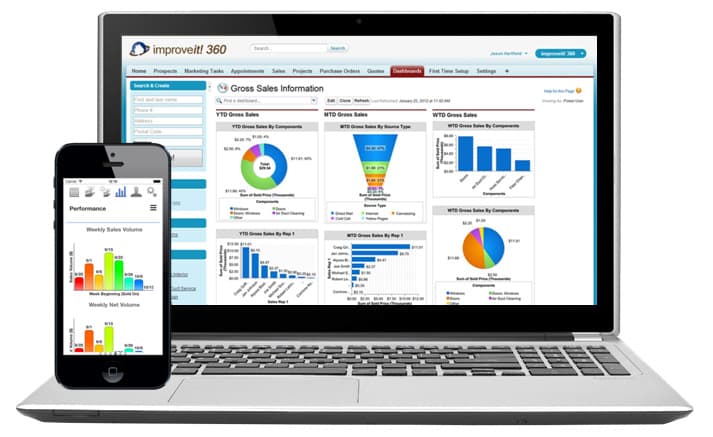 Our goal is the success of our customers. When you succeed, we succeed, so we're committed to providing solutions that will take your company to the next level. We want to give your home improvement business the ability to attract, engage and make your customers happy with a powerful system that grows with you.
In other words, we want to help you IMPROVE!