"It is our mission to quote every job on the spot if possible and the mobile tool makes it easy for our sales people to do so."
- David Baker - Director of Operations, Galaxy Draperies
HOME IMPROVEMENT COMPANY ESTIMATING
Contractors need accurate professional-looking estimates to close more deals. Our contractor quoting software gives your sales reps this opportunity. Our product configuration tool helps you set-up custom options and price modifiers beforehand, enabling salespeople to configure, price and quote at the kitchen table with the homeowners.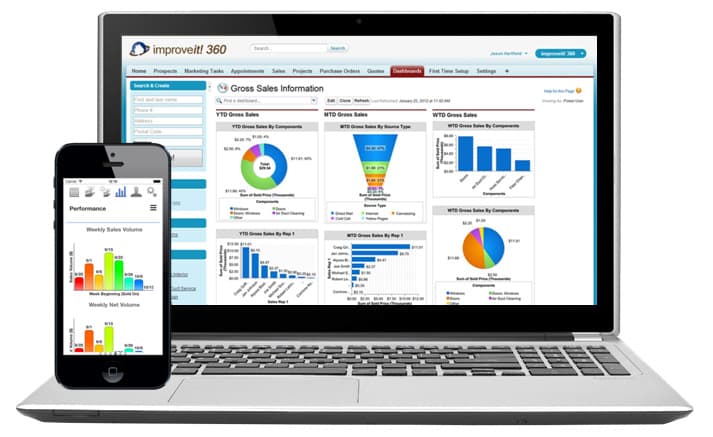 Our goal is the success of our customers. When you succeed, we succeed, so we're committed to providing solutions that will take your company to the next level. We want to give your home improvement business the ability to attract, engage and make your customers happy with a powerful system that grows with you.
In other words, we want to help you IMPROVE!